Archive for the 'WereSlave' Category
WereSlave by Lia Slater
Publisher: Ellora's Cave
Genre: Erotic, Paranormal, Romance, Contemporary
Length: 139 pages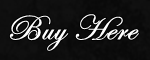 Summary:
As the Queen of Paqualette, Nayla is forbidden to have a husband or a human lover. Her life is a lonely and disciplined existence, so when she's given the opportunity to choose a Were from her dungeon as her sex slave, she takes a chance. Werewolves, she knows, are nothing but senseless monsters, but after the one she selects to be her WereSlave turns out to be more of a man than she's ever known, she must question her beliefs.
As the alpha leader, Mace is responsible for his pack. He'll do anything to keep them alive, even give into the Queen's sexual demands. But not unless he's in control. Turning his enticing captor into the submissive is the only way to show her he's more man than she realizes. Falling in love is out of the question, but so is leaving her behind.
Riva's Review:
Packed with steamy love scenes, engaging characters, and a fully developed plot, Lia Slater's WereSlave was quite the enjoyable read.
Queen Nayla is prejudiced against Werewolves, but rightly so. She captures and chains them in her dungeon until the day she decides to take one for her sex slave. She chooses Mace, the Alpha, and what ensues is the most amazing journey of sex and trust.
From page one, Mace captures the reader's imagination and loyalty. He's in chains yet unbroken. Captured but still in control. He exercises that control over Nayla in bed, giving them both pleasure. I loved that first bedroom scene between them as Mace shreds Nayla's notions of what she thought she wanted and instead showed her what she'd get.
The reader isn't let into the reasons why Nayla hated the Weres immediately and as a result, warming up to her was a bit slower. Still, she's a spitfire who gave as good as she got and I liked that. Ms. Slater's flow was smooth and the story fast-paced. I'll definitely be reading WereSlave again.
Rated 4 Gold Crowns by Riva!